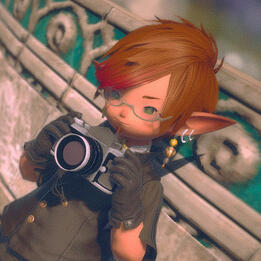 Grevix Rorovachi
Sargatanas-Based Photographer
---
Born and raised in Uldah, this feisty little lalafell catches everything. Eager to sate his curiosity and to learn more about the world around him, he set out to travel Eorzea. He is curious and empathetic, eager to make friends and to meet interesting characters!
Pricing
Per Photo (SFW):
- 250k for 1
- 350k for 2
- 450k for 3
Extras:
Additional 50k for each extra person per photo.
+50k-150k for additional mods.
Events:
- 200k gil per hour (candids)
*Prices and specifics are subject to change and will be finalized with your individual quota.
**I do not currently offer NSFW services. All photos excluding event photos are custom posed.